Greetings Friends and Family, from the Gone With The West Camp!
---
If you haven't signed up for the email list and free download yet, be sure you do so you dont miss any secret and exciting news! 
First concert and Maiden Tour Starts…
Written by Tecia McKenna
Thank you, Vera Nicholas for hosting our first Concert in your beautiful Franklin home, we could not have been in a more perfect setting! Your grace and flexibility in the face of our ever changing Tennessee weather, was supremely appreciated! Thank you to those who tuned in and especially those who braved the elements and joined us in person.
Well, here we are! It's time board the Stagecoach and hit the trails for our Maiden Tour! We will be headed to our first destination in OK by week's end!!! Please stay tuned to our Facebook page, Instagram and website for updates on locations and livestreams! Also, check in for some fun road trip "pop ins" as we travel along.
Here is a list of our performances. There are a few private locations on this tour, but also several open to the public and we'd love to meet you in person! 
---
The Maiden Tour

Fri July 21st
Theopolis Social Club
419 East Main Street, Shawnee OK 74801
http://www.theopolissc.com/
Open to the Public!
7-10pm

Sat July 22nd
*Day of The Cowboy*
Private House Concert
Fritch, TX
*special live from the ranch online performance 7pm Mountain Time*
Watch Facebook for Livestream Event info!

Sunday, July 23rd
Private House Concert
Santa Fe, NM
6:15pm
*RSVP to kellis1848@aol.com for address and details*
*$25 minimum performance contribution

Wed July 26th
Society Hall
400 Ross Ave, Alamosa, CO 81101
7:30pm
$20 ticket
https://www.tickettailor.com/events/societyhall/956219
Open to the Public!

Fri July 28
Rocky Mountain Guitar Co. & Mercantile
119A East 1st, Salida, CO
7pm
Open to the Public!
*$15 minimum performance contribution

Sun July 30th
Private House Concert
St. Louis, MO
6:30pm
*possible online performance TBD*
Watch Facebook for Livestream Event info!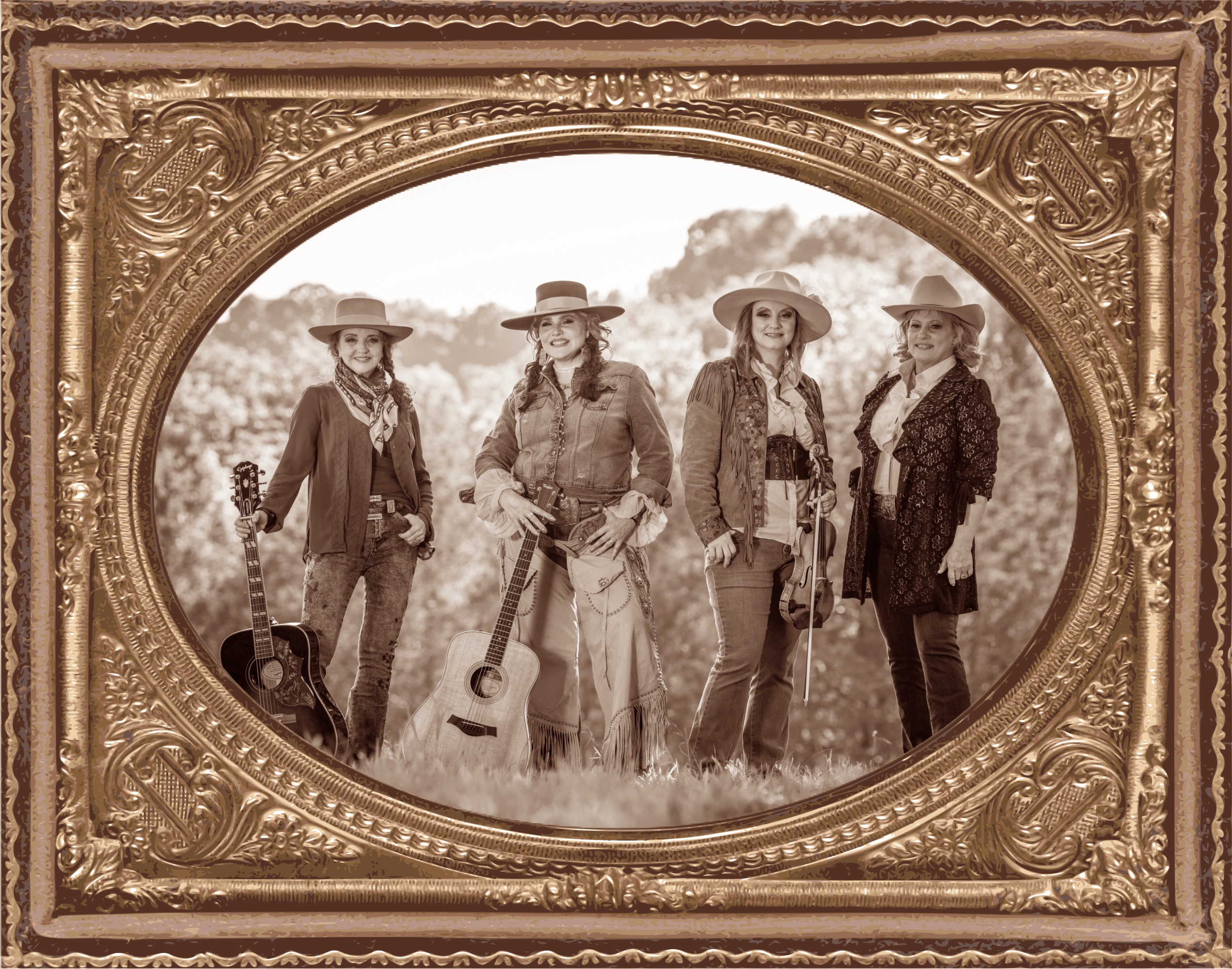 We're pleased to have y'all along on this journey! 
So, saddle up! We're Going, Going, Gone with the West!!
~Tecia, Mary Kaye, Micki & Merna