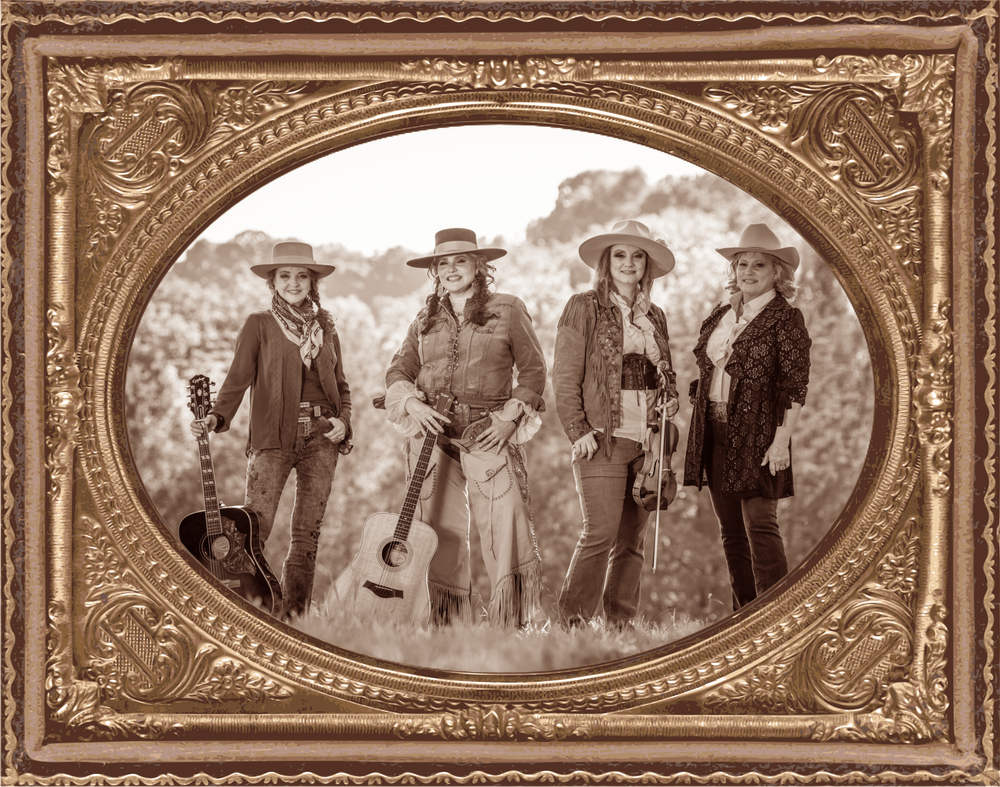 Mary Kaye Holt
 "Gifted with one of the most dynamic and original voices in western music, Mary Kaye delivers the goods!" - American Cowboy 
A multiple award winning entertainer, Mary Kaye Holt tours extensively throughout the United States and Canada with her unique brand of western roots music. Her music is a mix of western folk, traditional, Americana, and western swing. She is a native born Texan and as a young woman ventured off to Utah and now resides in Nashville TN with her award winning radio host husband, Gary Holt. 
The authenticity of her music emerges from her life of mothering cowboys, wranglers, and rodeo sweethearts; caring for livestock, and living in one of the most remote places in the Western United States. Mary Kaye combines traditional trail songs with fresh, contemporary material, and award winning originals. 
Renowned western artist Maynard Dixon declared, "The spirit of the West sings in every soul." Mary Kaye believes this and shares this spirit in every performance. Her music is rooted deeply in the Western landscape her life has been immersed in. The critics have been prolific with praise for Mary Kaye's singing and songwriting. Western Horseman said of her, "Some Western singers and musicians are all about preserving traditional cowboy songs. Others strive to write and sing songs about contemporary cowboy life...Mary Kaye does both well, and with an authenticity that appeals to not only purists, but also those seeking something fresh."
Micki Fuhrman
Micki Fuhrman grew up in a river town in northwest Louisiana and, beginning in her teens, 
headlined Shreveport's venerable "Louisiana Hayride." She recorded for MCA Records, Word 
Records, and guest-starred on "The Grand Ole Opry." Now based in Nashville, she 
released Westbound in 2022, an album of Western original and cover songs, which received the National Cowboy Museum's "Wrangler" award for Outstanding Traditional Western Album. Westbound includes 
"You Oughta See Wyoming," the 2022 Western Writers of America Spur Award winner for Best 
Traditional Western Song. Also an author, Micki's short stories (written as Vonn McKee) have 
been named finalists for both the Western Writers of America Spur Award and Western 
Fictioneers Peacemaker Award.
Tecia McKenna
Tecia McKenna, born in southern Spain to an Air Force Californian and a Spanish mother, has always been musically gifted. Since she was very young, she's loved entertaining, expressing a great appreciation for Western Music and the Cowboy way. Pickin' and singin' around the campfire inspired her to take her dream on the road! It wasn't until after she finished high school in Northern Virginia, that she became adamant about pursuing a career in the music business. 
Throughout the course of her musical career, she's had the support of her family and dedicated fans from all walks of life as she's performed across the vastness of the US and Europe sharing her music. Tecia has entertained folks in every style of venue imaginable.  She is as comfortable in a coffee shop or an auditorium as she is on a flatbed at the Rodeo. She enjoys the intimacy of an acoustic set and will rock it out in concert. 
After a sabbatical from the road to raise her family, she was eager to get back to making music. Make no mistake, she has continued writing, performing, recording and being an active member of the worship team at her church! 
"I feel truly blessed to be able to do what I do. Music is very much a part of who I am, I can't imagine not being able to express my heart through it. 
    "Can't wait to embark on this adventure called  Gone With The West, get to make music with my very dear friends and see y'all on the trail!" 
Merna Lewis
Merna Lewis is a Colorado native with a rich musical heritage, unprecedented passion, and dedication, and she is a force behind the fiddle. Every melody born from years of tenacity, education, dedication and persistence. You don't just listen to Merna play the fiddle, you feel her play the fiddle.  
Carrying on the legacy of late Aunt Bettie Freel, well-known fiddle player/violinist and music teacher in the San Luis Valley, CO; and deceased Grandmother Virginia Marie Bond Riggenbach, violin virtuoso, The Juilliard School of Music graduate and teacher of violins at the Brearley School for Girls in New York City, and founder of Riggenbach School of Music in Alamosa, CO; as well as great-grandma Merna on piano and great, great-grandfather on fiddle.  
Merna earned her Associate of Applied Arts Degree in Commercial Music from South Plains College, Levelland, TX in 2002. She moved to Nashville in 2003 and immediately ranked as one of the first call fiddle players for the lower Broadway Honky-tonks, which led to touring opportunities with Trent Willmon and Tanya Tucker and many regional artists, as well as studio recording sessions. You can hear Merna playing on many independent artist CDs and EPs
 She's very excited to be a part of this new Super Group and honored to play with such prestigious award-winning artists.